Our Most Luxurious Home Piano with the Ultimate Sound Experience
Since 1972, Roland has worked to create the ultimate piano experience, and our new LX pianos are among the most exciting yet. We wanted to build a luxurious upright piano for the connoisseur, with the rich sound and graceful appearance of an acoustic, along with a multitude of advantages only possible with a digital piano. The LX-17 is powered by the latest version of our acclaimed SuperNATURAL Piano Modeling technology, along with a unique keyboard that blends wood and molded materials for great feel and durability. The LX-17 connects via Bluetooth® technology to your smartphone or tablet so you can hear your music-making apps or online piano lessons through the piano's powerful eight-speaker sound system. And even though it's compact, the classically-styled LX-17 is our tallest upright piano and it'll definitely make a big impact in your home especially with a choice of finishes including polished ebony and polished white.
Standard Features
Uses the latest SuperNATURAL Piano Modeling technology instead of conventional sampling, for a far richer, more detailed piano sound
Acoustic Projection system, with eight speakers that work together to recreate the deep, rich sound field of an acoustic piano
Headphones 3D Ambience technology for natural, realistic sound when practicing on headphones
Authentic grand piano touch from the new PHA-50 (Progressive Hammer Action with Escapement) keyboard combining the appearance and feel of wood with the durability of modern materials
Also includes a large, versatile selection of non-piano sounds such as strings, brass, organ, and many others
25 registrations for storing favorite sound setups, including layers and splits; registration groups can be backed up to a USB memory stick
Classic upright piano cabinet with a compact footprint perfect for smaller spaces
Connect your smartphone or tablet via Bluetooth technology and practice piano with audio from apps routed through the piano speaker system
Two premium finishes; authentic polished ebony and polished white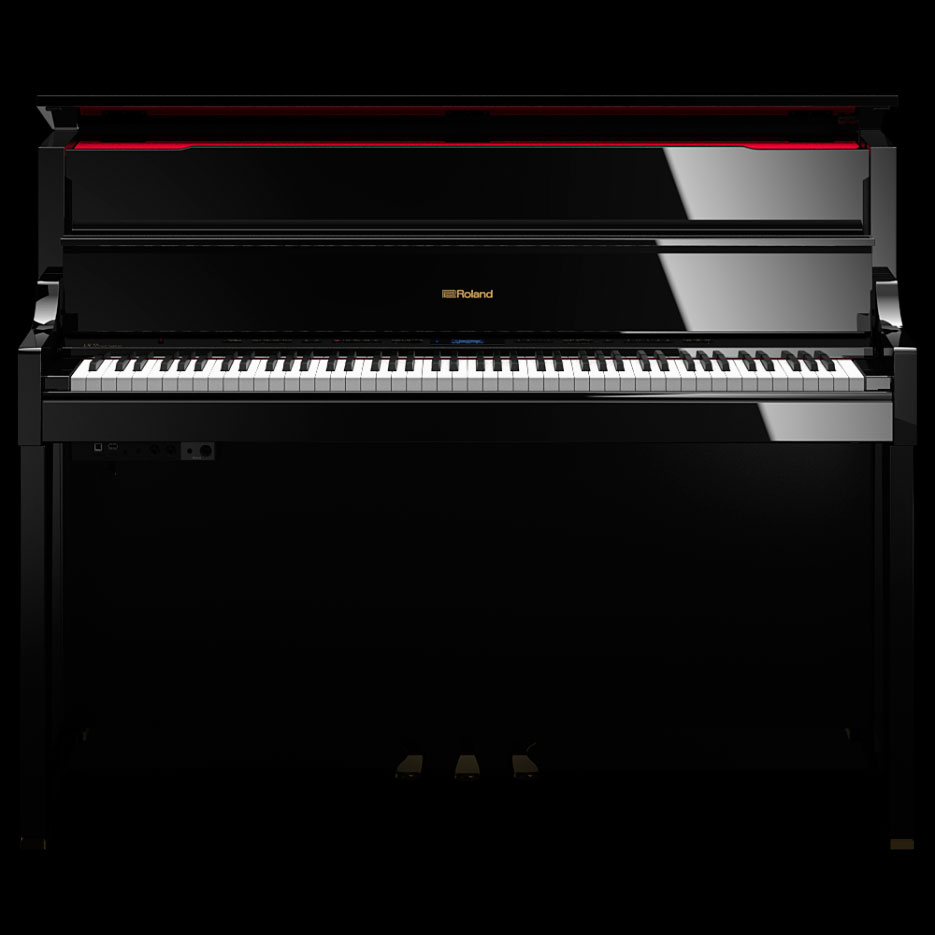 The PHA-50 offers the beautiful look and familiar feel of a wooden keyboard, with the durability of modern molded material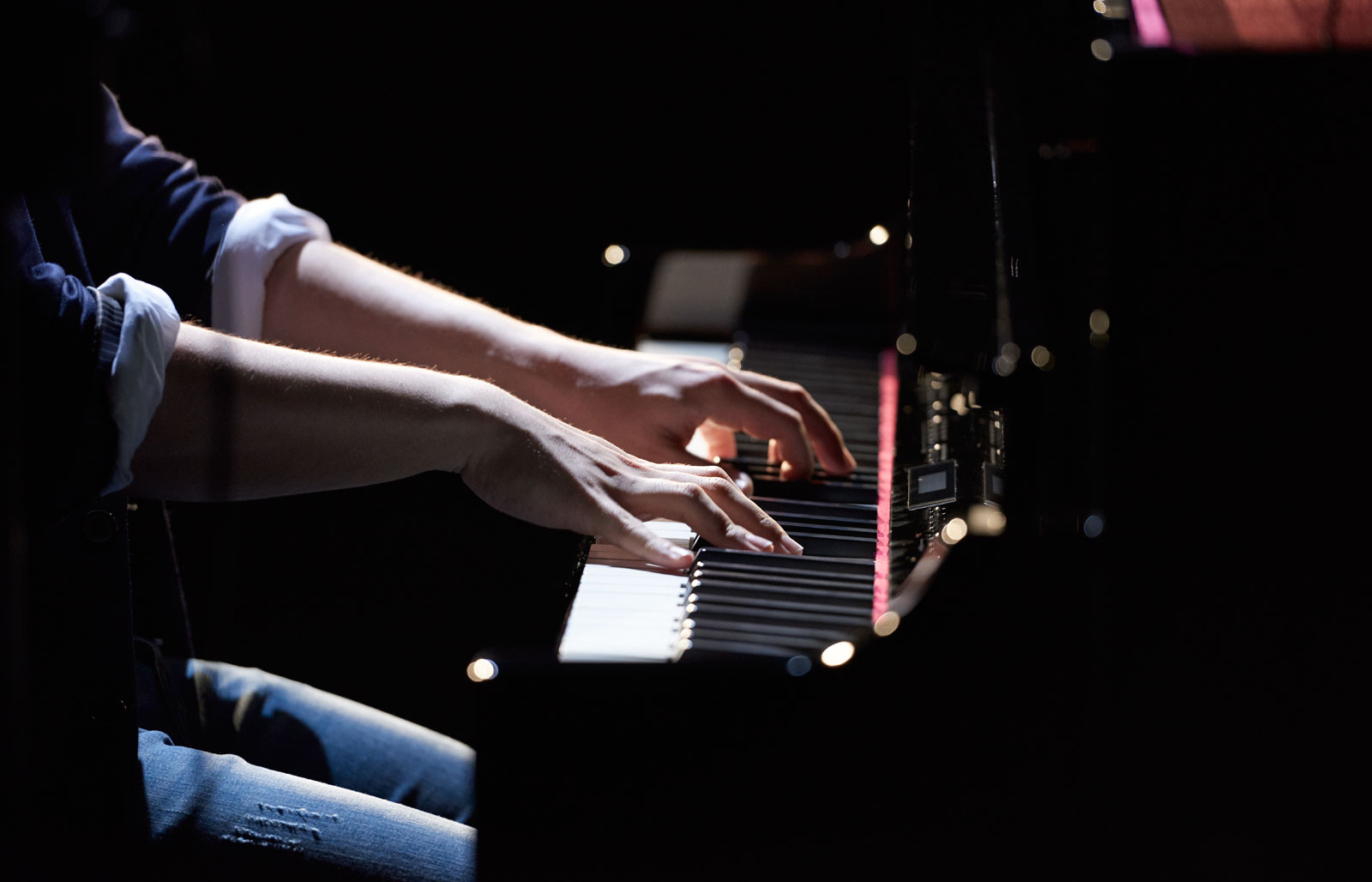 The multi-channel Acoustic Projection speaker system recreates the rich, deep sound of an acoustic grand piano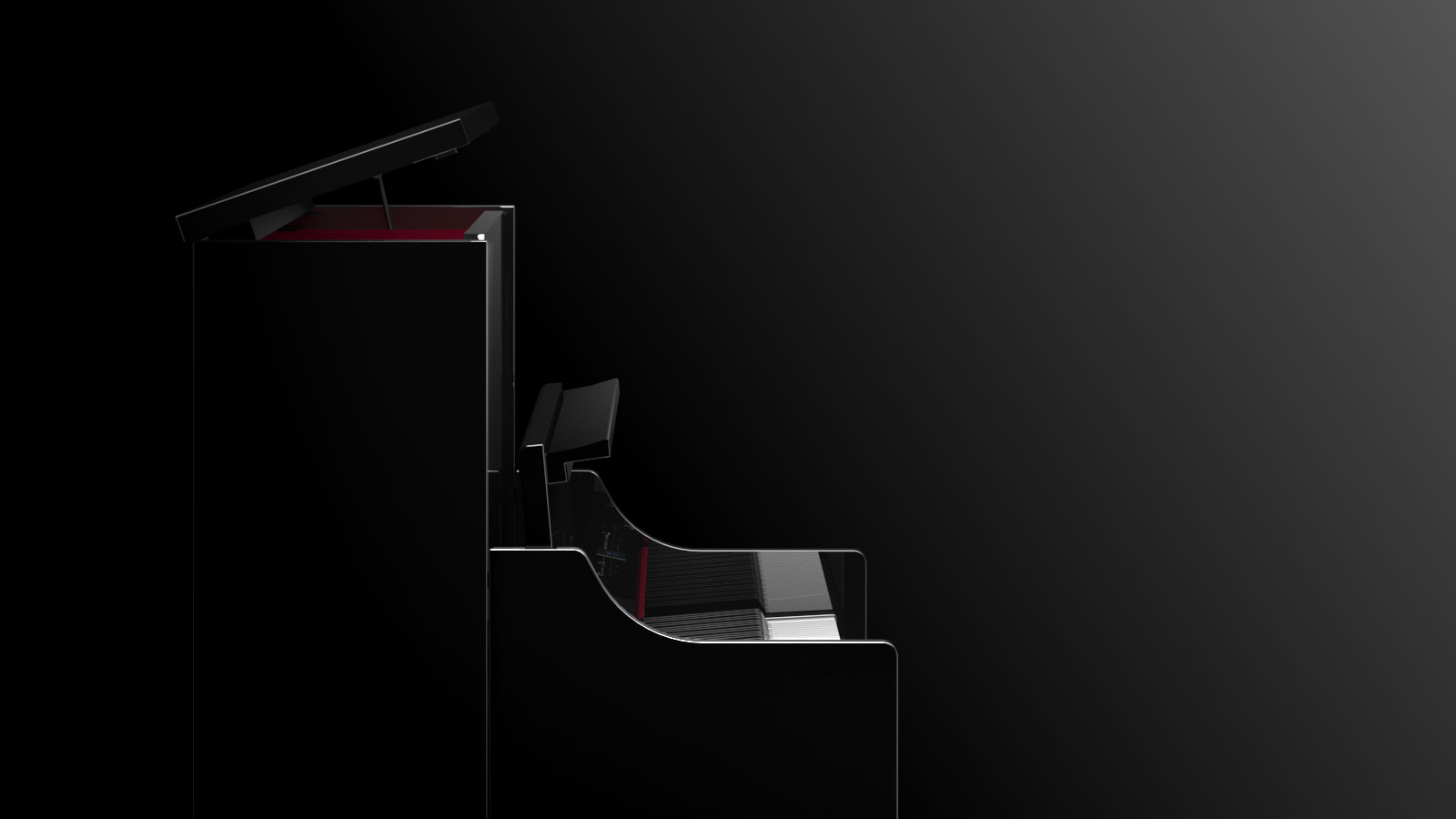 Connect your smartphone or tablet via Bluetooth technology - and use apps to make learning easy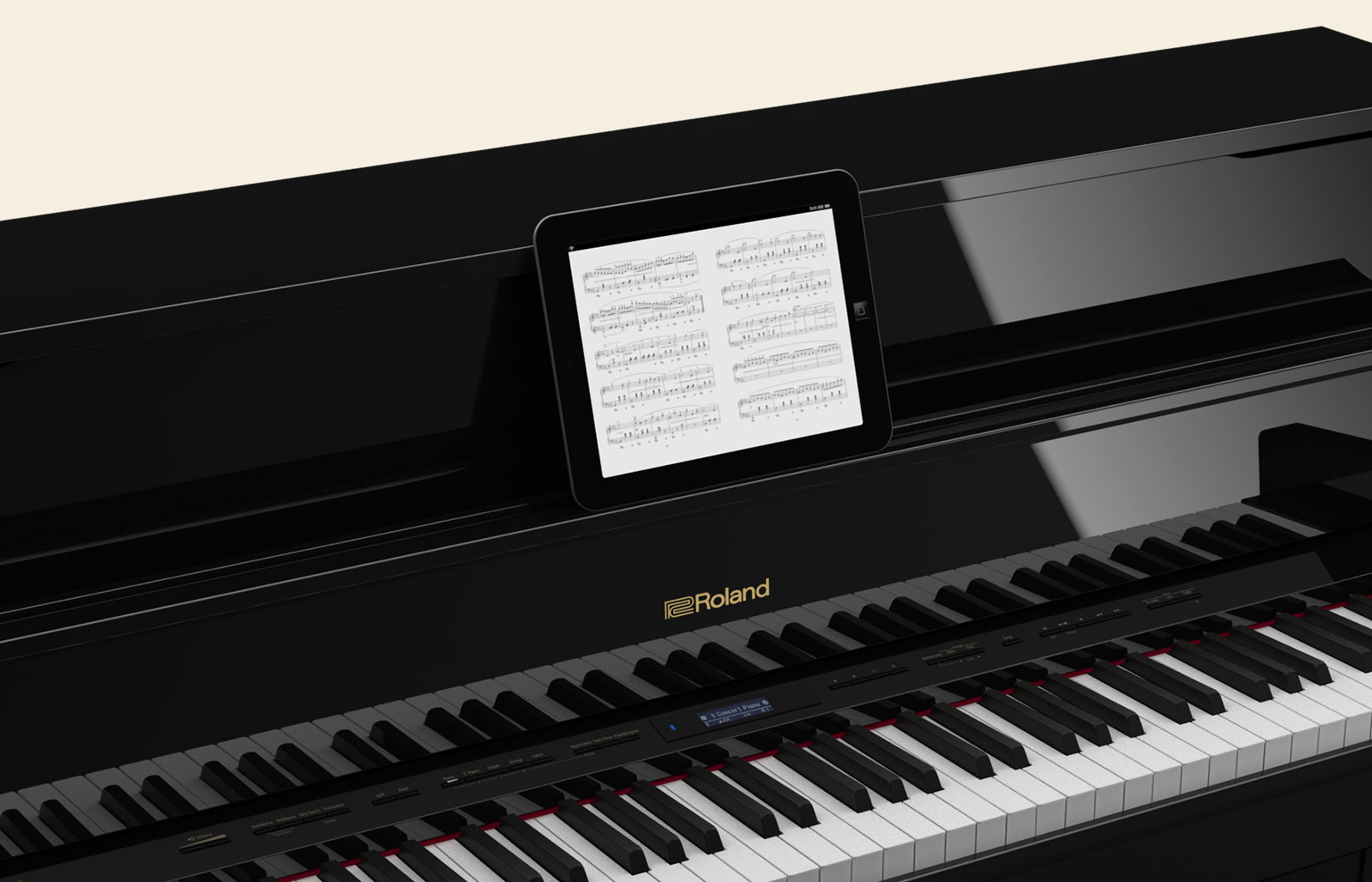 Headphones 3D Ambience delivers authentic grand piano sound through your headphones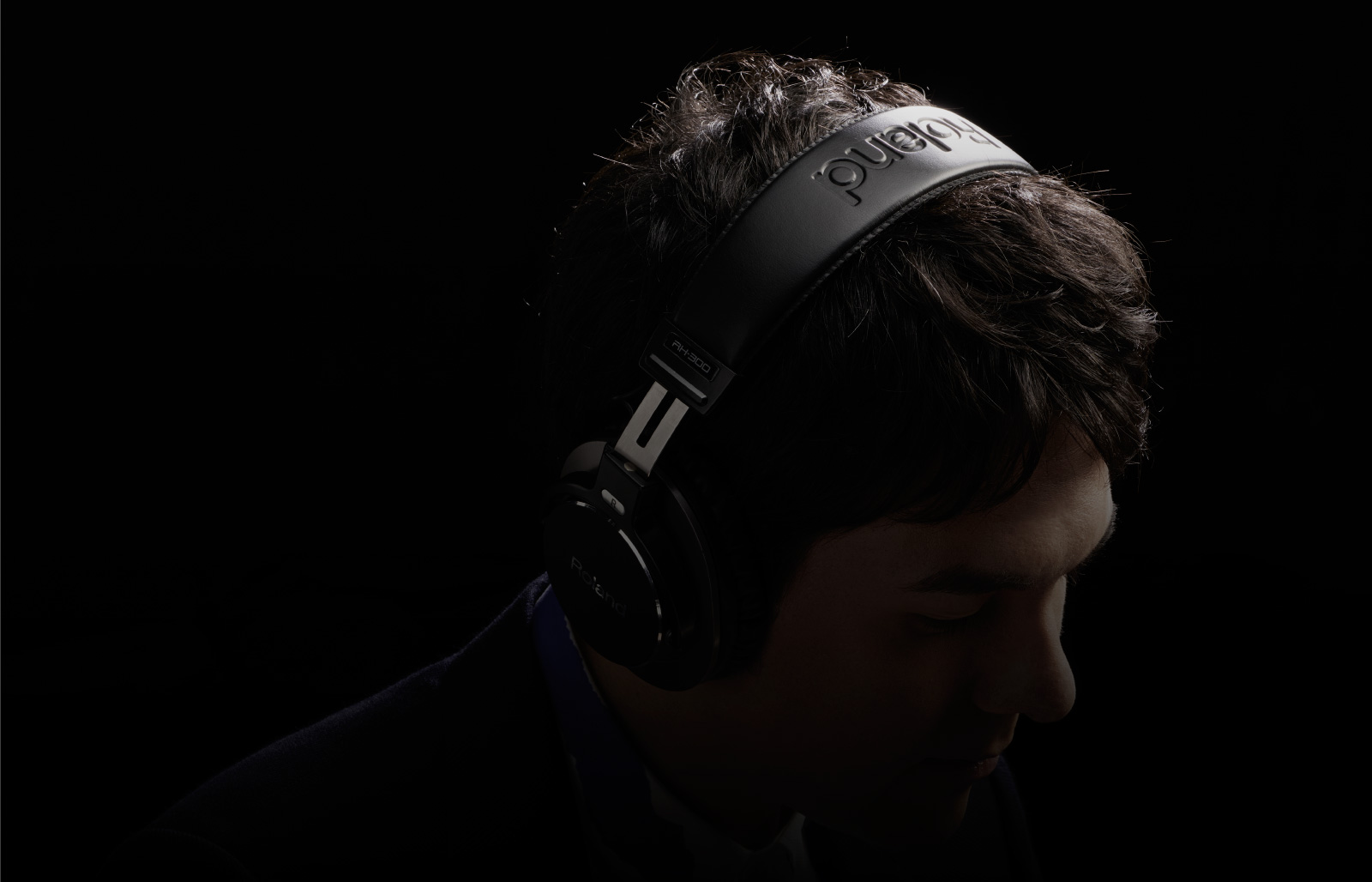 Plays Like an Acoustic Grand Piano
It's not just the feel of the keys either; the way they move is also important. Each key has a stabilizing pin to ensure the vertical travel of the key is smooth and precise, avoiding the sideways key movement and noise experienced when playing glissandos on some pianos. Since the LX-17 has our latest piano engine onboard, we also retuned the key sensing system to match it, ensuring that the sound and keyboard work in complete harmony for the ultimate piano experience. Finally, the keys share the look and feel of real ebony and ivory, and their moisture-absorbing properties mean your fingers won't slide off when playing.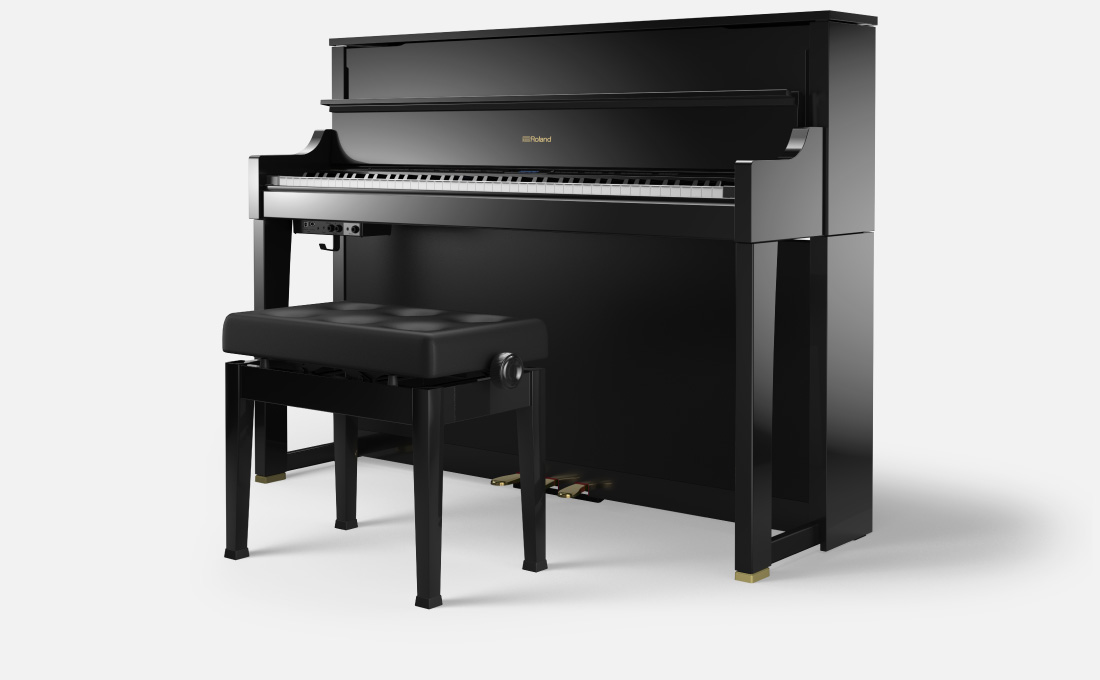 Elegant Design, Classic Lines, Timeless Sound
Although it's packed with advanced technology, the LX-17 is reassuringly traditional when it comes to style. Combining classic lines with a space-saving compact upright cabinet, there are two premium finishes available; polished ebony and polished white. Once your piano is home, you don't even need to press the power button to get started - just open the lid and start playing. As you play you'll notice the gorgeous polished finger board and, as with an acoustic piano, you can open the top lid for an even clearer sound.